Visits
Starting school in September 2020?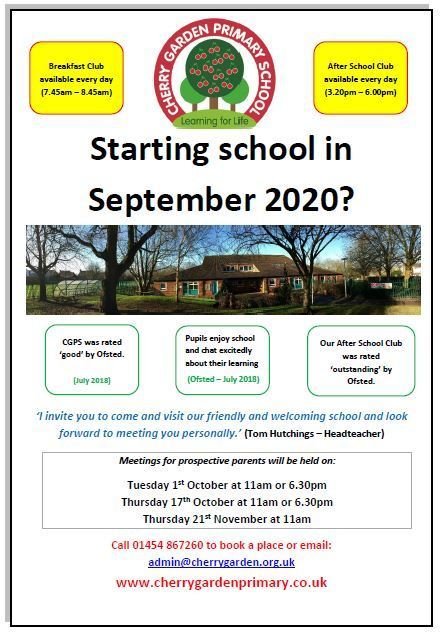 If you would like to visit us please call the school office on
01454 867260 to book a place. Alternatively, you can email
the office: admin@cherrygarden.org.uk.
During each visit, you will be given a tour of the school (usually
by the headteacher) and have the opportunity to ask
any questions you may have. If you require a private
appointment to discuss sensitive personal information about
your child and their needs, please let us know when you book.
If you do not ask for this it is likely you will be shown round as
part of a group.
Ready for School?
Children are all different and there is no one definition of what makes a child ready for school. There are, however, a number of indicators which mean your child is well on the way to being ready. We have produced a short booklet about school readiness which you can download below. Paper copies will be available for you to take at our pre-school sessions.