Time 4 Reading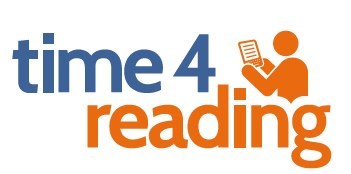 Time 4 Reading is a local initiative which aims to promote regular reading within families. Every child in school has a Time 4 Reading bookmark where they record any of the books they have read from the 'Top 100' lists below.
There is also a list for adults as well as our 'Bring and Borrow Bookshelf' under the front canopy which contains plenty of books for grown ups.
Top 100 Books for 5 - 7 Year Olds
Top 100 Books for 8 - 11 Year Olds
We hope you enjoy the recommendations. If you have any other good books to share, please let us know. Also, we would love to hear any great ideas for making 'time 4 reading' in your home.
Read for My School

Read for My School (RFMS) is a nationwide reading competition that takes place in the spring term each year. It is open to children in Key Stage 2 (Years 3, 4, 5 & 6). During the competition period every child is given a unique username and password, enabling them to log onto the RFMS website and access over 100 e-books for free. As well as logging the e-books they have read, children are also encouraged to log the number of paper books they have read. Prizes are awarded throughout the competition - one child from Cherry Garden won an IPad in 2015 so there is every reason to get involved and Read for Your School!