Reading
At Cherry Garden Primary School, we believe that reading is an essential skill, which underpins every area of the curriculum. As well as being imperative for learning, it is also a great way to relax and can have huge benefits for mental health!
Reading does not sit alone and is embedded in all other areas of the curriculum. This helps to encourage a lifelong love of reading and provides children with the skills to access a range of text types preparing them for the future and encompassing our school motto of 'Learning for Life'.
Reading in Key Stage 1 focuses on explicit teaching of phonics alongside fluency of reading. We understand the benefits of sharing stories and use strategies such as 'Talk for Writing' so that children can retell shared texts using actions.
Children from Year 1 upwards, children are taught how to understand and gather information from texts through explicit Guided Reading sessions.
We follow VIPERS for our teaching of reading skills:
VOCABULARY
INFERENCE (and deduction)
PREDICTION
EXPLAIN
RETRIEVE
SUMMARISE
Children are expected to read aloud to an adult at home at least 3 times each week. This is then recorded in their planners.
Time 4 Reading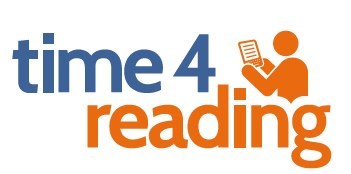 Time 4 Reading is a local initiative which aims to promote regular reading within families. Every child in school has a Time 4 Reading bookmark where they record any of the books they have read from the 'Top 100' lists below.
There is also a list for adults as well as our 'Bring and Borrow Bookshelf' under the front canopy which contains plenty of books for grown ups.
Top 100 Books for 5 - 7 Year Olds
Top 100 Books for 8 - 11 Year Olds
We hope you enjoy the recommendations. If you have any other good books to share, please let us know. Also, we would love to hear any great ideas for making 'time 4 reading' in your home.
Read for My School

Read for My School (RFMS) is a nationwide reading competition that takes place in the spring term each year. It is open to children in Key Stage 2 (Years 3, 4, 5 & 6). During the competition period every child is given a unique username and password, enabling them to log onto the RFMS website and access over 100 e-books for free. As well as logging the e-books they have read, children are also encouraged to log the number of paper books they have read. Prizes are awarded throughout the competition - one child from Cherry Garden won an IPad in 2015 so there is every reason to get involved and Read for Your School!
Words for Life

The Words for Life website contains some amazing resources to get children of all ages (birth - 11) into reading. There are recommended reads, tips from authors and a really useful set of milestones to describe how your child's communication skills might develop from birth to 11.
Tumblebooks
The Tumblebooks site contains a range of e-books which are narrated to children alongside text and illustrations. It is an American site so most of the narration is with an accent, however, the stories are still very good.